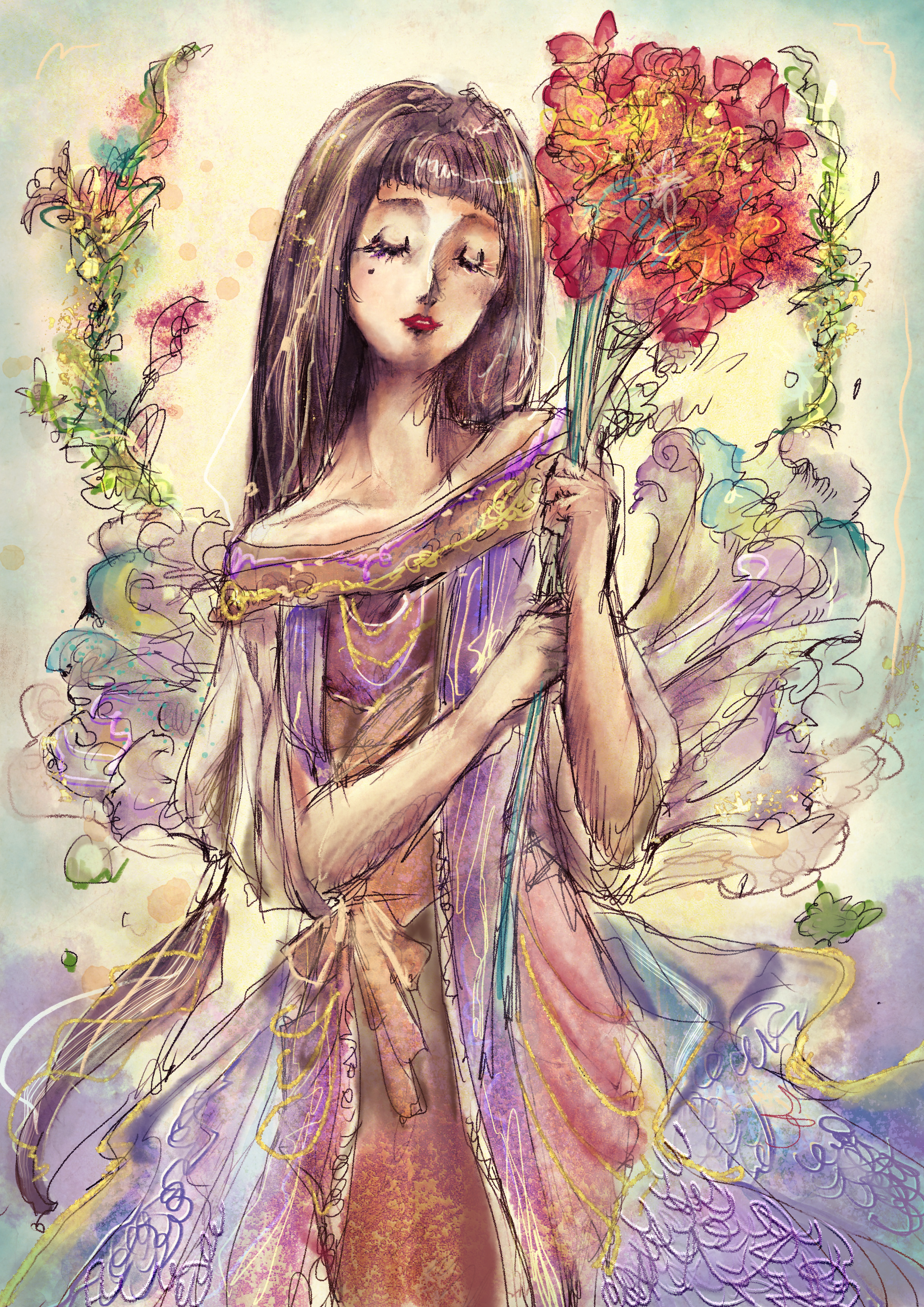 About Mahorobart Museum
My paintings are permanently exhibited in various metaverse spaces. I have composed and arranged music to match the atmosphere of the works so that visitors can view them in a relaxed atmosphere in the museum.
Each museum is a work of art in itself, so please visit the museum and enjoy my world of art.
Mahorobart Museum in DOOR.ntt

This museum is created in the DOOR metaverse provided by NTT, which can be easily accessed with a browser.

When you connect, the first thing you see are beautiful women.

At the back of the room is the figure of Shizuka Gozen, standing dignified as always.

In the museum, each collection is displayed in a separate room. Visitors can enjoy viewing the exhibits in a relaxed atmosphere with the cool melody of the moonlight flowing through the museum.
At the far end of the museum, there is an exhibition space for YouTube works. Please enjoy the videos of the works along with the orchestral sound that fills the space.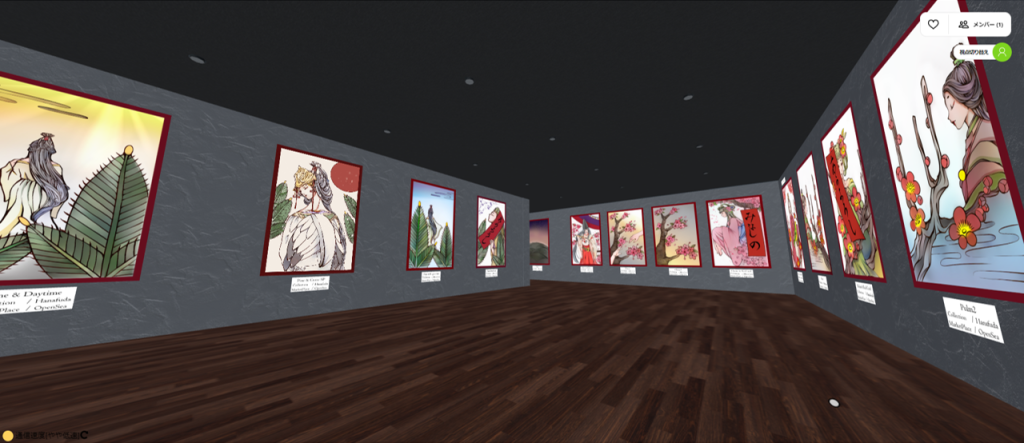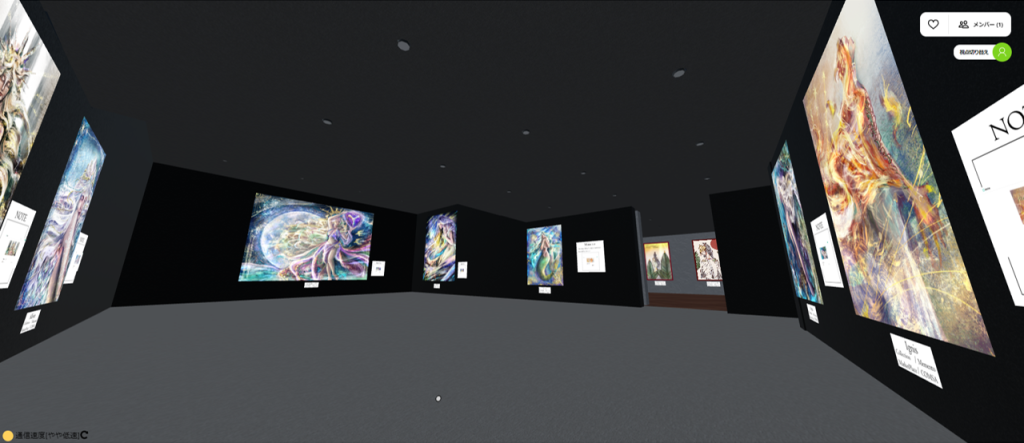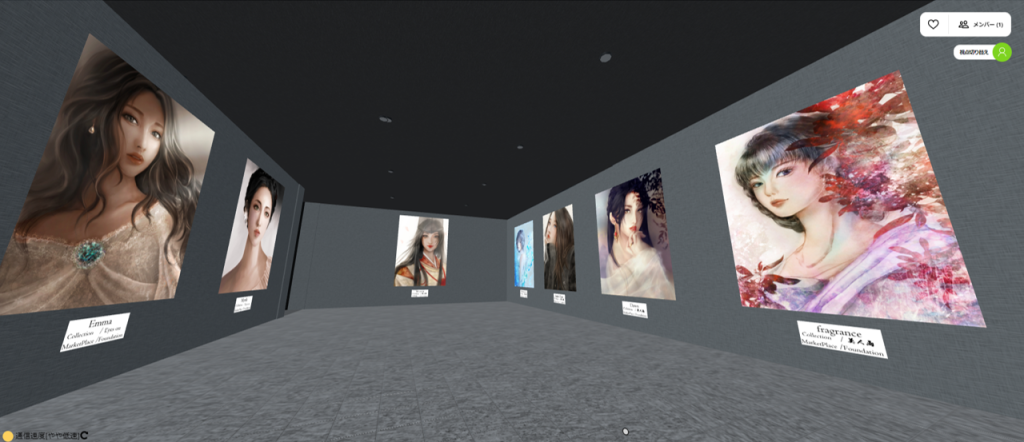 ---
Mahorobart Museum in Cluster

This museum was created in the Metaverse Cluster. Download the application and log in to the world.
Inside the museum, the walls are decorated with various artworks such as musical imaginary drawings, line drawings, Memento Series, Hanafuda Collection, and beautiful women's paintings, which were drawn before starting NFT.

The Hanafuda Collection's "The Story of the Inoshika Butterfly" and the Memento Series' "Meteor and Venus," which will be exhibited at the Tokyo show, are among the many highlights of the exhibition.

The background music is Kokia's "Blue Sky, That's All There is", which she arranged herself for orchestration. This song is a message to live life to the fullest in the journey that will one day come to an end.
We hope you enjoy the many artworks in the museum with this song.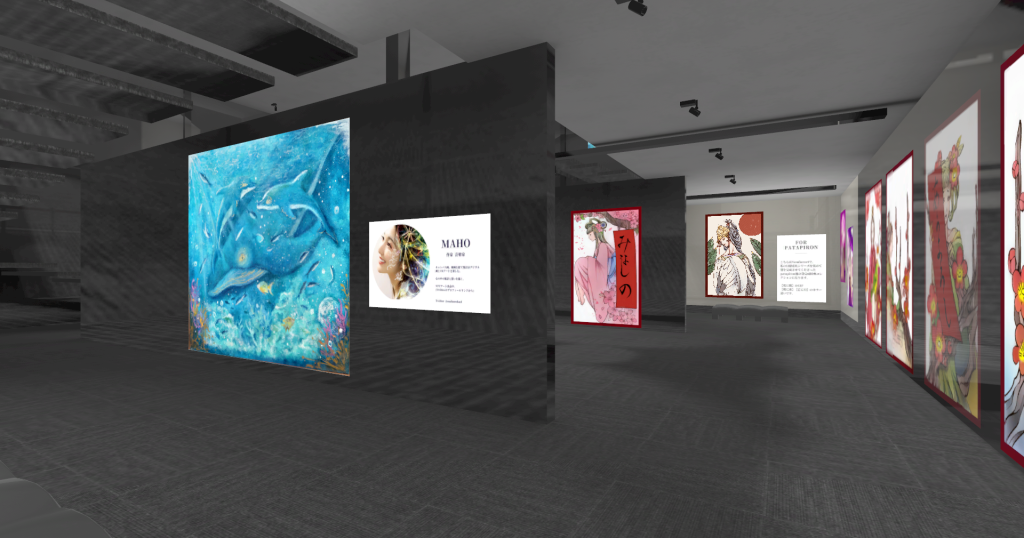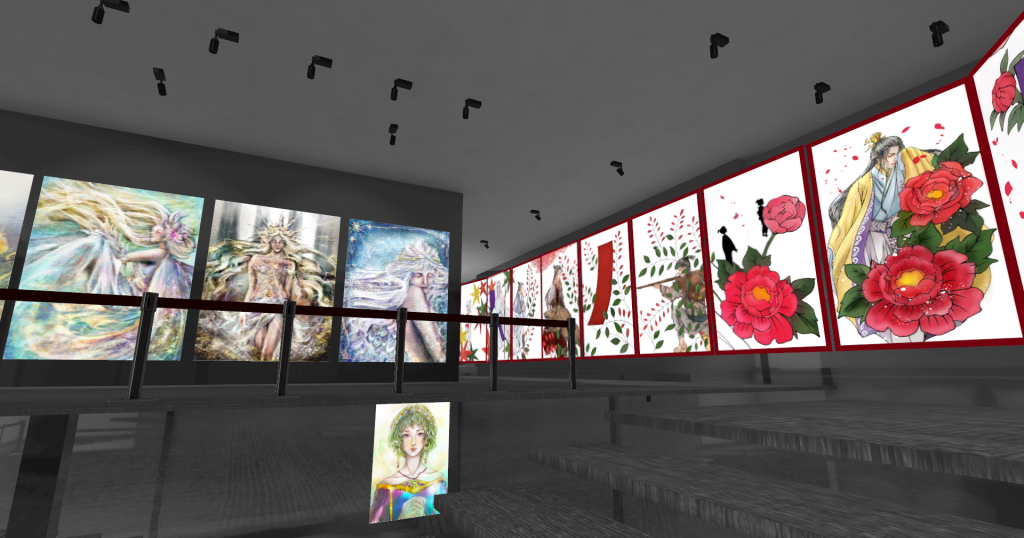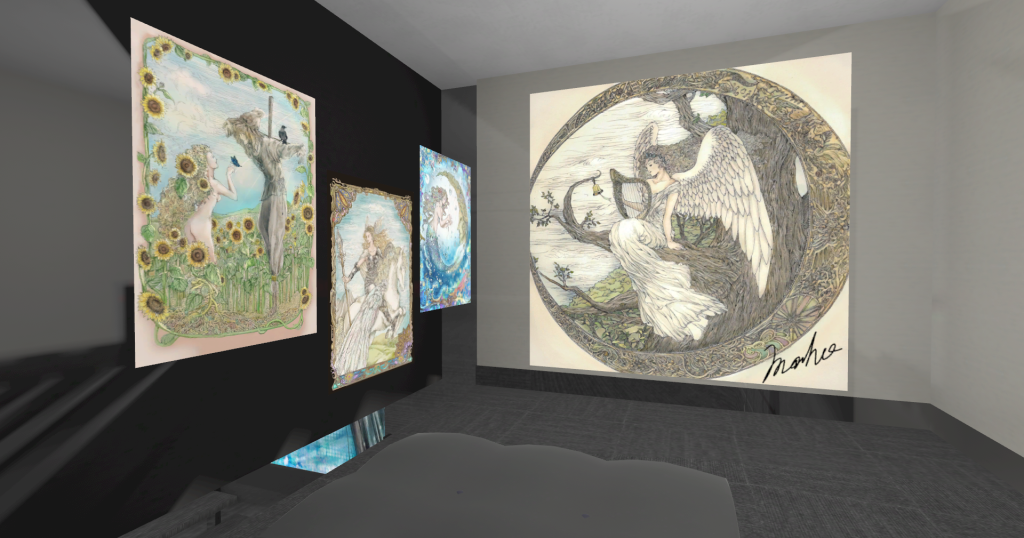 ---
Birdcage Museum (tentative name)
Comming Soon…
Museum
Platforms
BGM
Birdcage Museum (tentative name)
Cluster
Comming Soon…